Weekly Events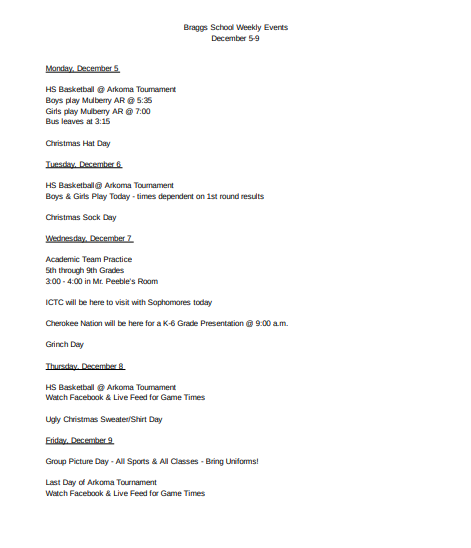 Here is the Updated Arkoma Tournament Brackets. Both teams play Monday against Mulberry, boys at 5:35, girls at 7:00. The bus will leave at 3:15 on Monday.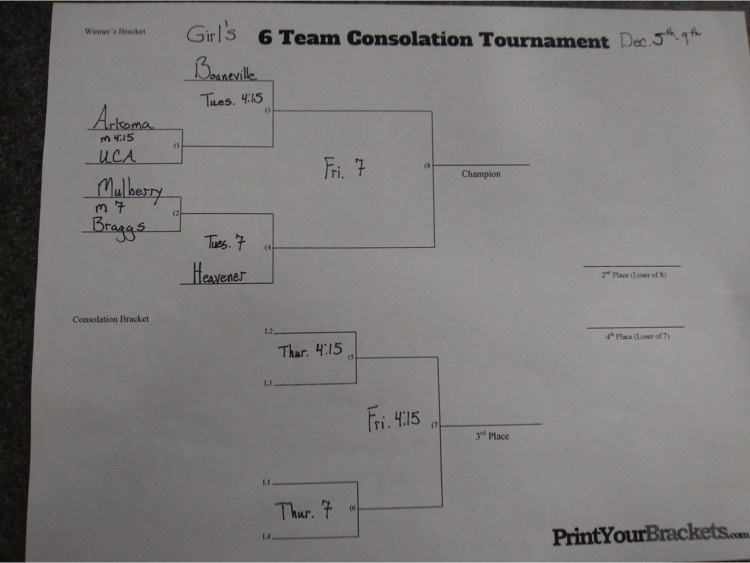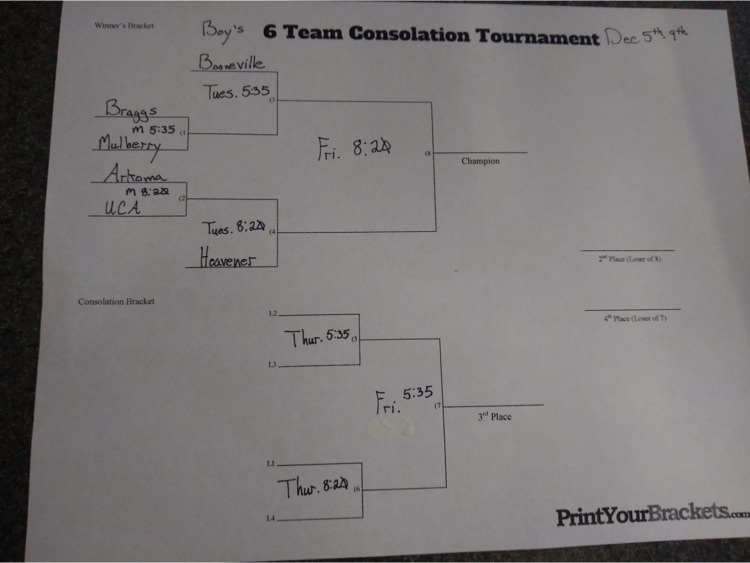 For tomorrows basketball games at Webbers Falls. the schedule will be as follows: JH Boys - 4:30 JV Boys - 20 minute exhibition game following JH Boys HS Girls - 6:30 HS Boys - 7:45
Reminder, todays games at Bokoshe are as follows: Bus Departure - 4:00 JH Boys - 5:30 HS Girls - 6:30 HS Boys - 7:45 Cost is posted as $4 for students and $6 for adults. Attached on the Facebook and LiveFeed sites is a picture with a QR code that can be scanned and tickets purchased in advance.
For tomorrows basketball game at Bokoshe, the bus will be leaving at 4. JH Boys will play at 5:30, HS girls play at 6:30, followed by the HS boys.
The Arkoma Tournament has adjusted its dates by 1 day. The first rounds games will be Monday, not Tuesday. All game times will remain the same. An updated bracket will be posted once it is received.
Cookie Dough will be delivered today (Wed) and we will start distributing it to the parents and student sellers at 2:00 pm in the cafeteria.
If any 9-12 grade female athletes are interested in playing slow pitch softball, they need to let Coach Belcher know before tomorrow evening.
Attached are the brackets for next weeks High School Arkoma Basketball Tournament. Please direct questions concerning the tournament to Coach Belcher.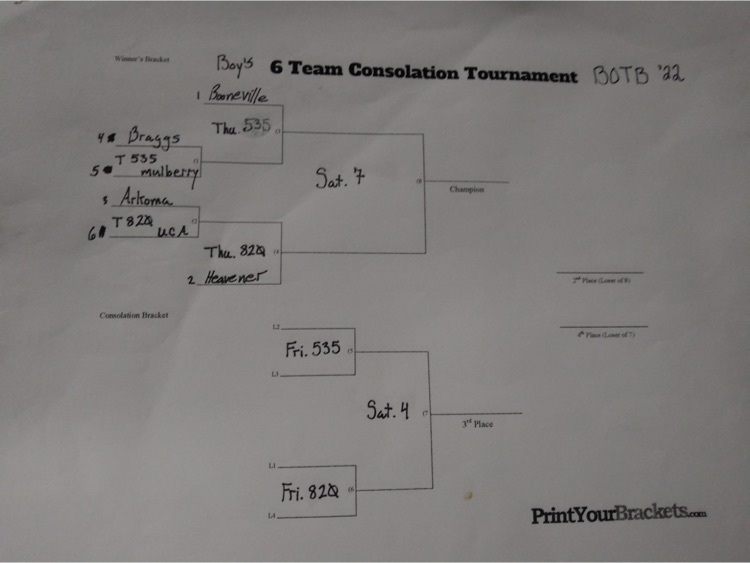 The Bus Route is going to be running about 20 minutes behind.
Weekly Events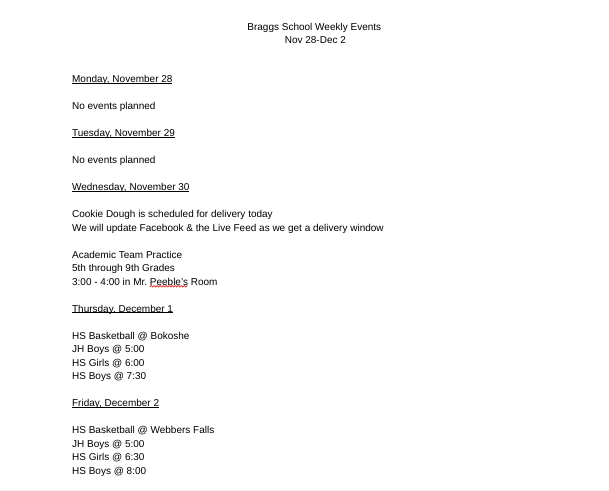 JH basketball for Thursday 11/17 @ Hulbert Tournament. Girls play at 1:00 pm and bus leaves at 12:00 pm. Boys play at 3:30 and bus leaves at 2:15.
This young lady in 1st grade has been working hard on SoftSeven WordRace. She was number 11 of 154 in the state for the daily scores today! WordRace is a program designed to help K-3 learn sight words to help pass their 3rd grade reading test.
JH basketball games Monday 11-14 @ Hulbert. Girls 6 pm boys 6:50. Bus leaves @ 5 pm.
Weekly Events
Reminder that the Elementary Basketball Game again Porum scheduled for this evening has been postponed. Makeup date will be sent out when it is scheduled.
The JOM meeting has been rescheduled to this Thursday the 10th at 6:00pm. We will be discussing and approving our JOM application. Stick around and grab some BBQ at the pie auction!
Weekly Events for Nov 7-11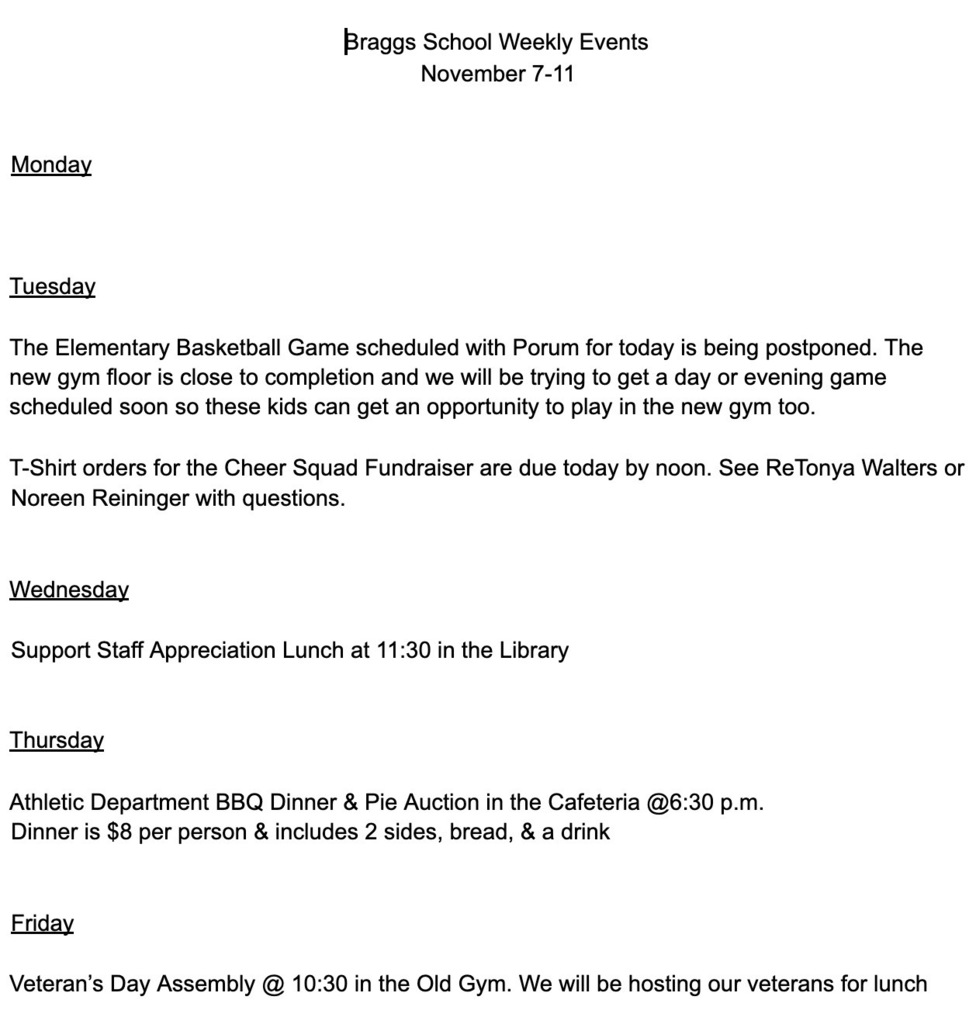 Due to inclement weather conditions, tonight's basketball games with Indianola have been postponed. A makeup date will be announced at a later date.
The JOM meeting this Friday will now be scheduled to a later date!